Sharing happy moments with someone creates cherished memories that both of you will hold dear. Whether it's a birthday or anniversary, it's essential to present a thoughtful token of love. Purple is a color that adds a touch of vibrancy to anyone's life, exuding elegance and being perfect for any oc[...]
Add To Cart
Add 8 Balloons for $42.95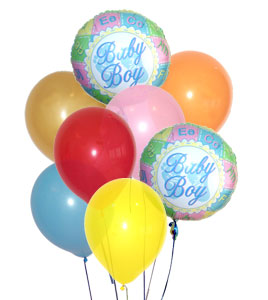 Sharing happy moments with someone creates cherished memories that both of you will hold dear. Whether it's a birthday or anniversary, it's essential to present a thoughtful token of love. Purple is a color that adds a touch of vibrancy to anyone's life, exuding elegance and being perfect for any oc[...]
Sharing happy moments with someone creates cherished memories that both of you will hold dear. Whether it's a birthday or anniversary, it's essential to present a thoughtful token of love. Purple is a color that adds a touch of vibrancy to anyone's life, exuding elegance and being perfect for any oc[...]
Sharing happy moments with someone creates cherished memories that both of you will hold dear. Whether it's a birthday or anniversary, it's essential to present a thoughtful token of love. Purple is a color that adds a touch of vibrancy to anyone's life, exuding elegance and being perfect for any occasion.

Local florists understand the captivating appeal of purple and offer a unique experience. It is a classy way of celebrating any event that no other color can match. It is also a wonderful gesture of appreciation for your significant other, family member, or friend. These moments make life worth living and fill it with joy.

The Shades of Purple Bouquet is a beautiful way to celebrate the joys of life. The hand-picked flowers create one of the most elegant arrangements you can give to someone. The lavender gilly flower symbolizes happiness and blends perfectly with the other flowers. The purple double lisianthus represents love and goodwill, conveying a heartfelt message to the recipient. The lavender chrysanthemums signify optimism and joy, complemented by the purple Peruvian Lilies. These are combined with the purple Asiatic lilies that represent innocence.

The entire arrangement is presented in a purple swirl vase, lined with lush green leaves. This accentuates the purple hues of the flowers, making them look even more vibrant. The whole bouquet looks elegant and beautiful in any room. Local florists ensure that your loved ones receive fresh flowers through same-day deliveries, making it easy to give your family, friends, or significant other a beautiful gift without any hassle.
Item No. C17-5187
Price: $74.95